All The Dental Care Your Family Needs!
Dr. John Patterson is the premier general and cosmetic dentist located in Chandler, AZ 85226. We offer a broad range of services to enhance your smile and achieve optimum dental health. From dental implants and porcelain veneers, to CEREC Same-day crowns, Solea Laser Dentistry (No Anesthesia, Pain, No Drilling), Invisalign™/Suresmile clear invisible braces, and oral/N20 sedation we can help you improve your smile, appearance all while having a great experinece.
Nitrous Oxide (N20)

Digital Radiography (Digital X-Rays)
JP 3D Aligner (In Office Lab Aligners)

Invisalign & Suresmile (Clear Aligners)

Wisdom Tooth Removal

Periodontics and Endodontics

In Office Whitening

Routine and Deep Hygiene Cleanings
The Solea laser takes the drill, the needle, the noise and the pain out of dental visits.
The miracle we've both been waiting for is here: Solea. Now available to you, Solea is a dental laser that replaces the dental drill in the majority of procedures in our practice. In fact, nearly every patient skips anesthesia because they just don't need it. Solea is our way of keeping you happy. Because more than anything, we love to see you smile.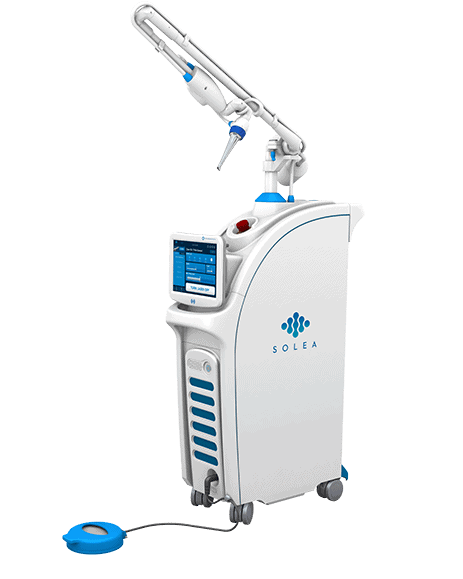 CEREC Tooth Restoration / "Same Day Crowns"
Dr. John Patterson is excited to offer patients a new way of tooth restoration with CEREC®. Traditionally, if crowns, onlays, inlays or dental veneers were required to restore damaged teeth, multiple procedures and a great deal of waiting time in-between would be inevitable. CEREC® creates these ceramic restorations within minutes in the dental office. This means that many treatments can be completed in just a single visit.
Oral & N20 Sedation Dentistry
Dr. John Patterson offers the options of Oral Sedation and N20 for patients during their dental work. Your treatment can be completed while you are completely relaxed, or even asleep. You will naturally wake up at the end of treatment, be completely comfortable, and be able to walk out of the office on your own.
Studies show that 35% of the population avoids the dentist due to fear. Sedation dentistry provides a safe and comfortable way for a patient to obtain the dental care they need and want.
Call our Chandler Dentist Today at (480) 660-6813 for your Appointment